---

---
CONSIGN & EARN, IT'S EASY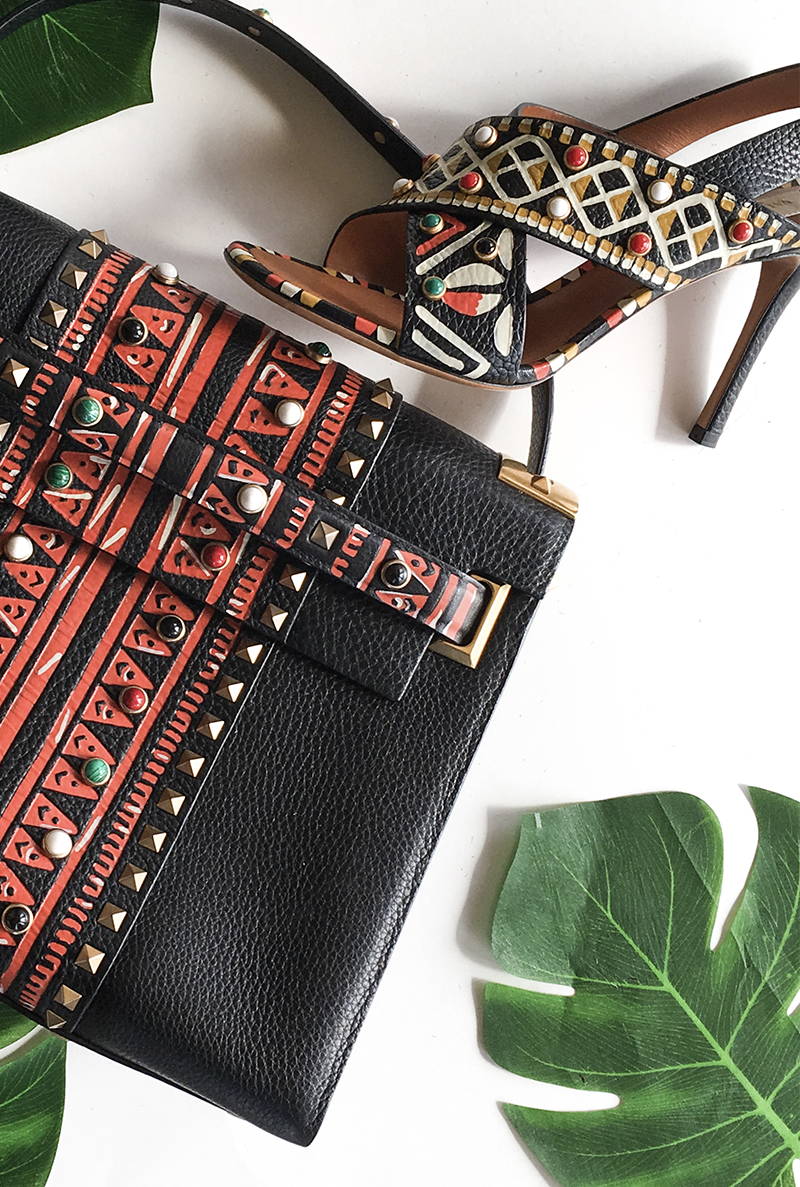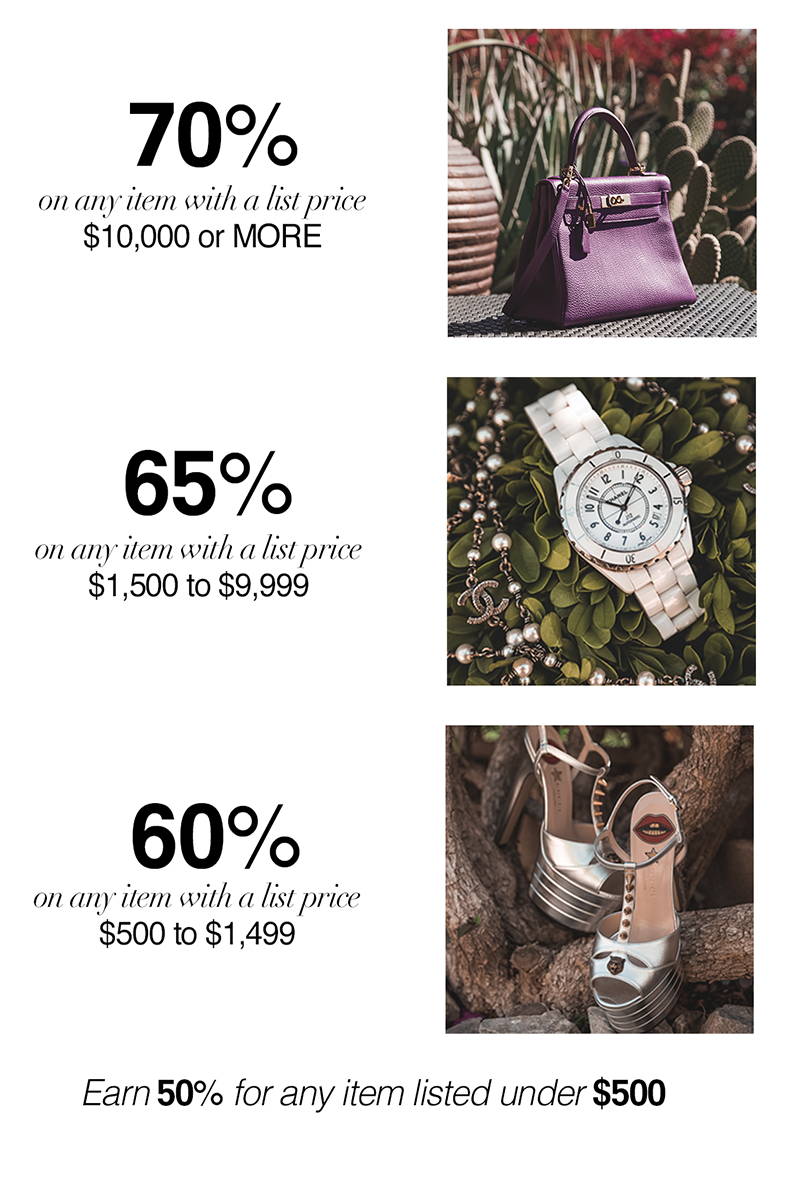 ---
WHAT WE LOVE
WOMEN'S DESIGNER HANDBAGS • APPAREL • SHOES • ACCESSORIES
GETTING STARTED
Our Scottsdale and Dallas boutiques are open 7 days a week for intake. For out of town consignors, please contact us below and we will happily organize free shipping for your items.
WE DO THE WORK
Our expert team carefully price your items so that you get the highest return in the marketplace. We authenticate, photograph, and market your items to our global client base to sell your designer pieces fast.
GETTING PAID
Request your earnings at anytime & check your account balance online (payment made by check or site credit). Earn an extra 10% when you choose to spend your earnings at TBC
---
TOP BRANDS TO CONSIGN
CHANEL • HERMES • LOUIS VUITTON • GUCCI • PRADA • CELINE • DOLCE & GABBANA • DIOR • VALENTINO • TOM FORD • ALAIA • PRADA • YVES SAINT LAURENT • CHRISTIAN LOUBOUTIN • FENDI • GIVENCHY • BALMAIN • VERSACE • ALEXANDER MCQUEEN
---

Thanks!
This field is required
This field is required
This field is required
This field is required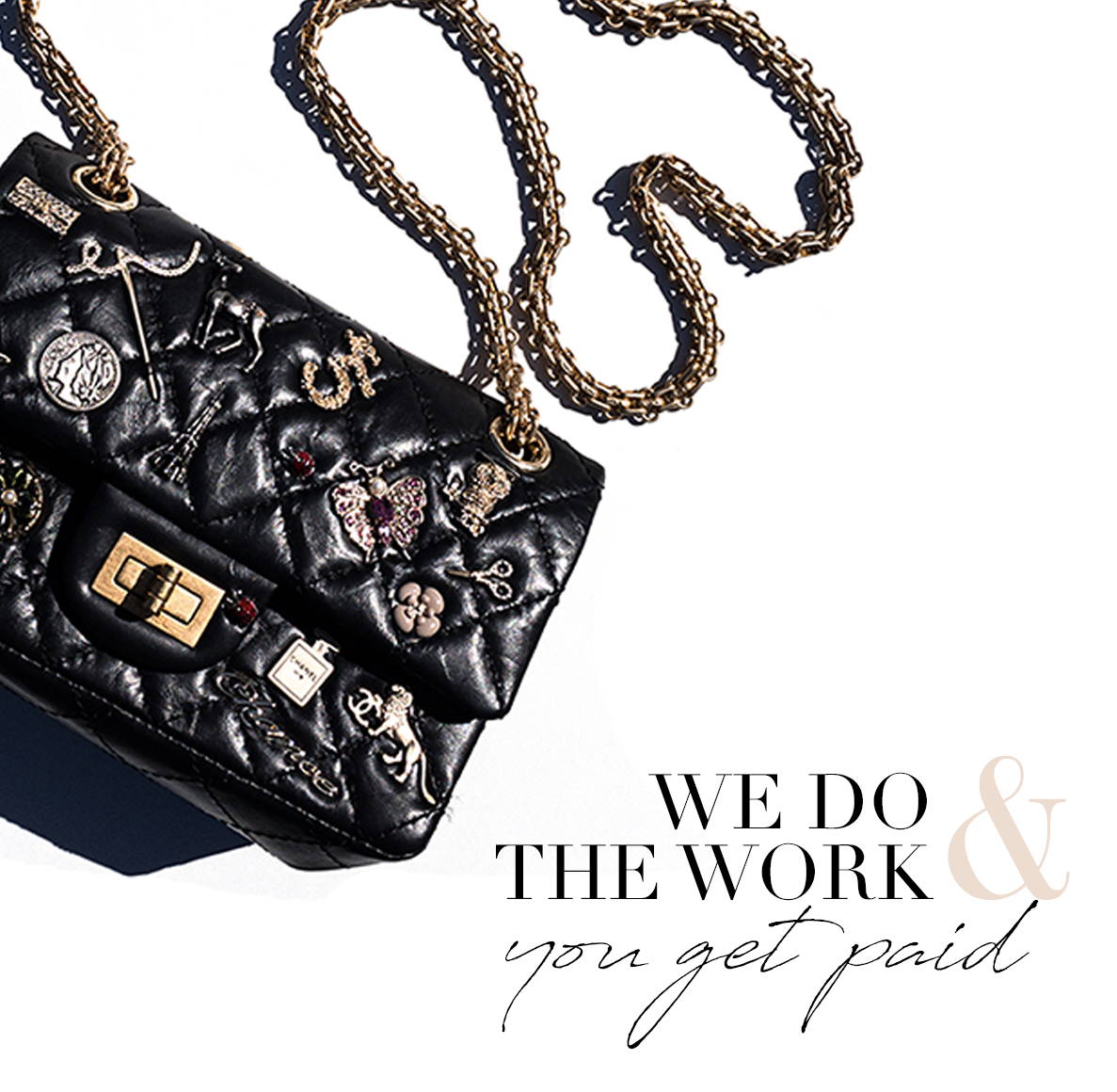 ---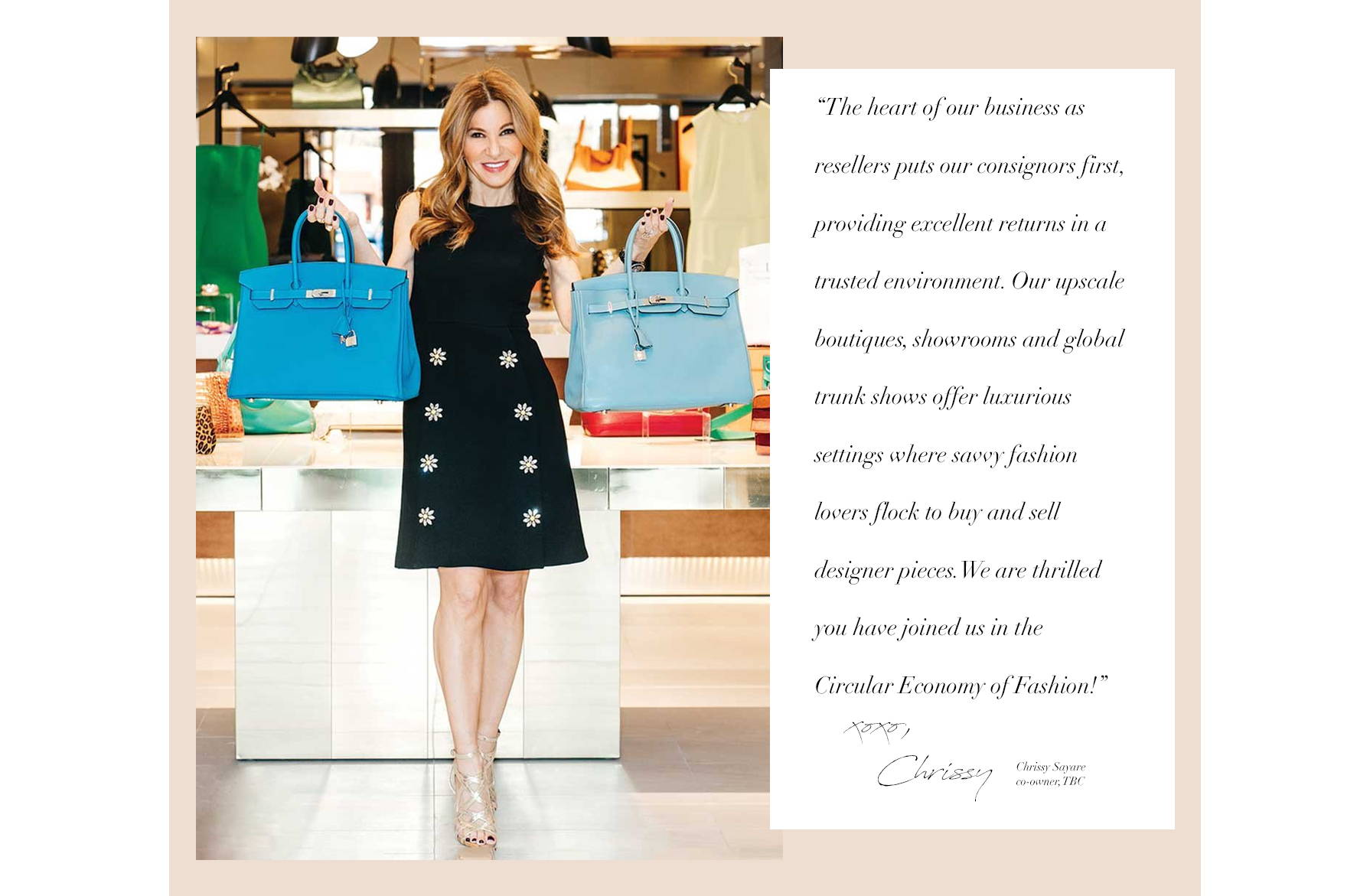 We offer personalized service all along the way as our goal is always to make sure our consignors feel safe and thrilled with the process and end results.
---
We partner with you in being part of the Circular Economy and prolonging the life of beautiful designer pieces.
---
We sell fast among our three boutiques, on-line sales channels, pop-ups and through our TBC stylist who have relationships with fashion lovers across the globe.
---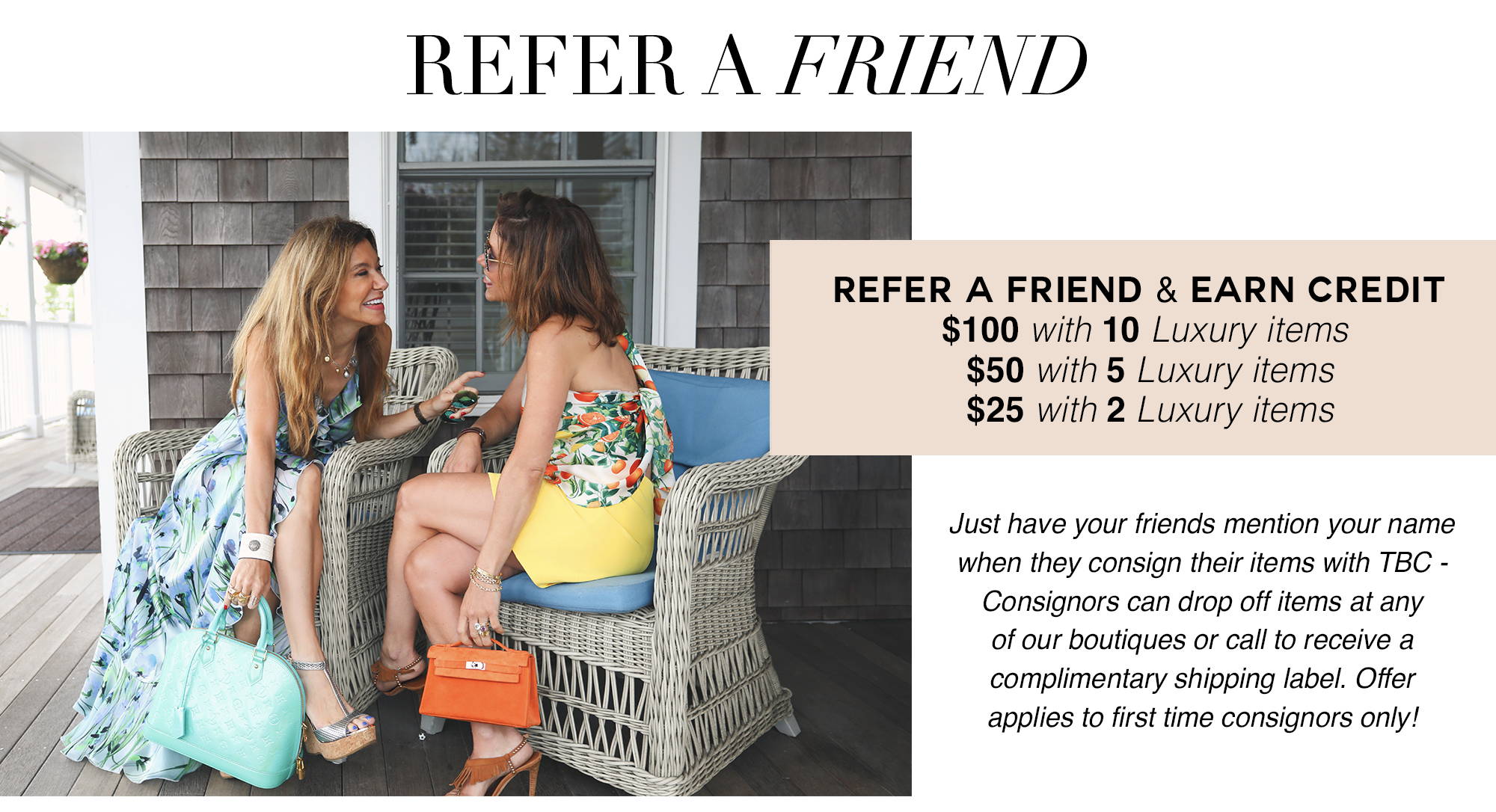 ---